title>THE FIT FOODIE 5K RACE WEEKEND
Meet Rene Marquis!
CEC-Certified Executive Chef, CCE-Certified Culinary Educator, CCA-Certified Culinary Administrator, ACE-Approved Culinary Evaluator, AAC- American Academy of Chefs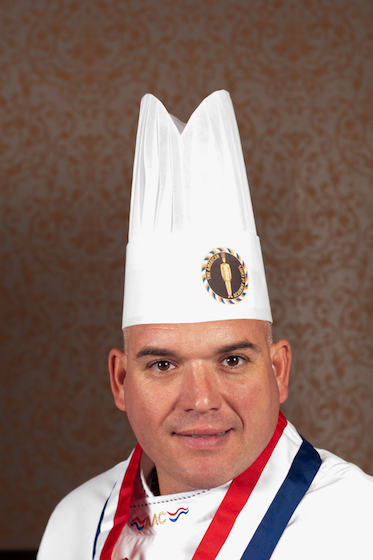 Chef Rene J. Marquis was born in Lewiston, Maine. He graduated with an AS from the Culinary Institute of America (CIA), Hyde Park, NY in March 1992. Upon graduation, Chef Marquis worked as a Garde Manger and a Chef Tournant at the Broadmoor Hotel where he worked until joining the Army in 1993. As of January 2014, he is a retired combat veteran of 22 years. Throughout his military career, he was Team Captain of The United States Army Culinary Arts Team who attended the Culinary Olympics in Erfurt, Germany for 2004, 2006, 2008. He also competed in the Culinary Word Cup in 2002, 2006, 2010. The team brought home 17 Gold and 16 Silver medals. He is also an American Culinary Federation Judge and Judges International Competitions for World Association of Chef Societies. In 2012 Chef Marquis helped Café Mom Studios and mothers by starring on the kitchen segments, "Dinner Boot Camp." To help prepare healthy, quick dinners for families on the go. In 2013, he appeared on Alton Brown's latest show on the Food Network Channel, "Cutthroat Kitchen." Here he dodged much sabotage by other contestants to finish on top as the winner of Season 1, Episode 7. In 2015 he was the Tampa Chapter Chef of the Year, he was presented with ACF National Presidential Medallion and he also won the American Academy of Chefs Chairmen's Medal. Chef Marquis currently resides in the Tampa Bay Area and is a Culinary Liaison for Keiser University in Sarasota.